What We Do?
It is imperative to make a specific and accurate diagnosis of musculoskeletal pain. The correct diagnosis is the cause-effect relationship which accurately accounts for the mechanism leading to the occurrence of pain.
Pain occurs via two mechanisms:
a)Tissue damage:
The type of pain caused by trauma, strain and sports injuries.
b)Pain caused by dysfunction:
Pain caused by the joints and soft tissues of the musculoskeletal system have lost optimal their function
"We use the correct diagnosis and treatment based on evidence."
— Javid Majlesi
When We Should See You?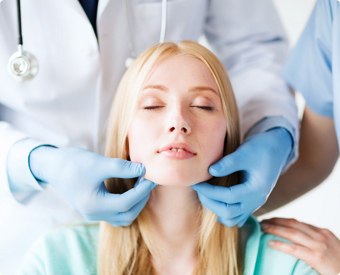 Kas-İskelet Sistemi Ağrılarının Tanısı Tedavisi ve Rehabilitasyonu
If you have neck, back, shoulder, wrist, hip area, knee, ankle, arm or leg pain. If you suffer from cramp.

If you have bad posture or you have scoliosis. If you have pain resulting from a sports injury.

If you are a performing artist and you have pain resulting from your occupation.

If you want to find out the characteristics of your musculoskeletal system which would make youy prone injury or pain. Eventually, if you want to correct them.

If you want to increase your physical performance

If you want to take part in a exercise programme suitable for systemic illnesses (diabetes, COPD, hypertension, obesity, etc.).

If you are experiencing strength, speed and balance problems caused by advanced age.

If you are continuing to suffer pain despite a previous diagnosis and treatment you have received / are receiving.
You Need to Know
What is Kinesiotaping / Taping? Kinesiotaping is the application of special adhesive tapes on the…

This is made up of the giving of information, the teaching of exercises, the prepar…

What is Cupping? Cupping is a method to remove adhesions and stiffness between the skin,…

What is Dry Needling? The logic behind dry needling is stimulating superficial nerves to reduce…

What is a Sports Massage and Where Do We Do it? One of the inevitable…

Why Sports Stretching? One of the inevitable results of regular training and competition are increasing…

What is Manual Medicine? Manual medicine is using certain hand techniques to bring certain aspects…

What is Physical Therapy? There are various types of physical agents which we use frequently…